The Revolution Has Been Digitized
I am writing a new book entitled The Revolution has Been Digitized – a Toolkit for the Future of Museums. I can hardly wait to bring it out into the world and share it with you.
It takes inspiration from by my six years as Associate Director of Digital Learning at the American Museum of Natural History. It will be published by the American Alliance of Museums with Rowman & Littlefield in 2022.
The book takes the readers behind the scenes to learn how the American Museum of Natural History innovated visitor digital engagement through a public-facing iterative design process while highlighting design techniques used both there and at museums around the world.
Based on the bleeding-edge work I was fortunate enough to lead, readers will learn how to apply my Five Tools of Digital Design and take inspiration from rich and engaging case studies that span both subject matter (like constellations, microbial life, and dinosaur fossils) and digital engagement (through tools like mobile apps, augmented reality, and telepresence robots).
Each case study will be enhanced with and contextualized by readings on related work from a wide range of museums.
The book will be designed to be used as a resource – for a designer or instructor to dig deeper into a particular subject area or digital tool– or it can be read from beginning to end to provide a more comprehensive experience.
Woven throughout will be biographical elements that highlight my process of getting into (and out of) a museum, providing one model of a career in the field for those seeking advice or whom enjoy a compelling yarn.
Sign-up to stay up-to-date on the latest developments with the book then read the most recent related blog posts below.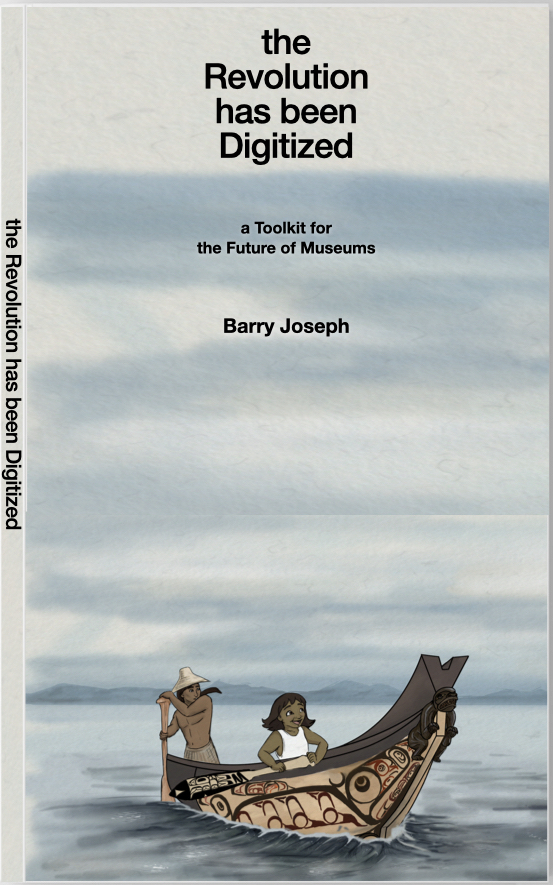 just a placeholder cover for now, with art by Shoshannah Greene…
What I Learned at MuseWeb 2021

by

Barry

on April 9, 2021 at 4:09 pm

MuseWeb (the conference formerly know as Museums and the Web) is one of my favorites. The attendees are amazing and I always learn so much. This year's MuseWeb, to combat Zoom fatigue, is spread all over the month. But this … Continue reading →

Where to Find Me at the upcoming MuseWeb Conference

by

Barry

on April 1, 2021 at 3:43 pm

I love MuseWeb. When I started work in 2012 at AMNH, it was the only conference everyone asked me about. Are you going? Are you going? So eventually I went, and I found my people. Educators were still a small … Continue reading →

Renewing Cultural Halls Through Digital Experience Design

by

Barry

on March 17, 2021 at 1:51 pm

For more years than I can remember I've had the privilege of working with graduate student interns from NYU, specifically from three programs: Digital Media Design For Learning, Games For Learning, and Educational Communication and Technology. Whether advancing user experience … Continue reading →