PROFESSIONAL DEVELOPMENT
Hire me to design and lead the workshop you have been looking for. I am a dynamic, engaging presenter.
I speak nationally and have averaged a dozen workshops or presentations a year for the past decade.
I am best known for creating highly interactive experiences that are fun, rewarding, and help people understand challenging concepts. I excel equally at both skill-based trainings and collaborative workshops designed to produced something new.
DIGITAL STRATEGY AND PLANNING
A comprehensive digital strategy will give your organization the scaffolding it needs to make future decisions about its digital programs.
If you're just getting your feet wet with digital, start here. I will guide you through an audit to identify current needs, capacity, and opportunities.
The digital strategy we develop together will be practical, future-focused, and tailored to your organization's strengths and goals.
GAME DESIGN
I have been a national leader for two decades on games for learning and social impact.
Making Games: Whether you are thinking about digital or table-top games, I will advise or lead your game design and development process.
Games-based Learning: I will help you develop and launch the most engaging youth programming. Youth will play pro-social or curricular-aligned games, play commercial games adapted for learning, and design and build their own.
Gamified Learning: I will help you develop approaches for leveraging game design techniques to inform educational design, such as badges for learning.
PET PROJECT
Are there pet projects sitting around that need someone to come in and take charge?
Are there opportunities passing you by due to limited or strained resources?
Are you looking to drive innovation but face legacy practices that keep getting in the way?
I will be your project lead.
PROTOTYPING AND PILOTING
If you are investing time or resources into an idea or product, and if you aren't sure it will work, then pilot, early, and (ideally) often.
A pilot is a test project that engages users to validate an idea, tactic, or strategy, often using a prototype.
Let me help you develop prototypes and run data-based pilots in order to:
validate assumptions and/or solutions about customer needs and pain points
iteratively improve products/services
reality check effectiveness before committing full resources
surface key lessons through customer engagement
drive innovation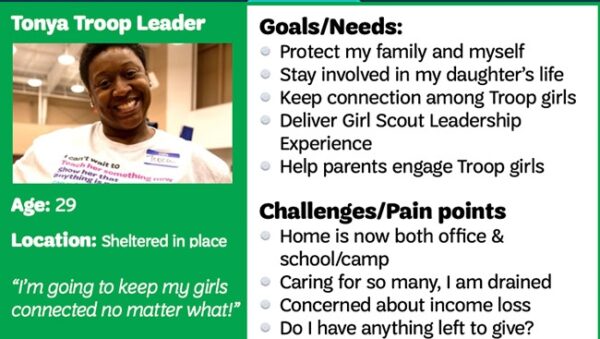 DIGITAL EXPERIENCE DESIGN
Let me help you ensure the voice of your customer is informing design practices and advancing business objectives.
We will use data to set measures for success and visualize them in ways that are accessible and lead to action.
I will tap into my user experience (UX) toolkit to deliver documents that capture and clearly communicate for whom you are designing, what they experience over time, and how.
WHO: We will develop personas that turn data and research into a coherent character that represents your users.
WHAT: We will user experience maps and other visualizations to capture the key moments in your users' experience.
WHERE: Ecosystem mapping can make complex systems accessible, identifying gaps in delivery.
HOW: Service ecology maps will let you explore the complex interactions among the different types of users you serve.
EMERGING MEDIA
Work at a commercial developer of emerging media?
Then work with me to discover its educational application.
We will develop programming that explores your educational affordances.
We will partner with civic and cultural institutions to bring your offering to new audiences.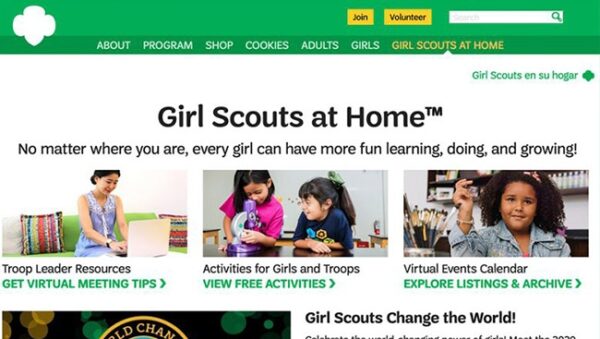 DIGITAL LEARNING DESIGN
As a nationally-recognized leader in digital learning for two decades, these are just a few of the things I can do for you.
Online Learning: I will help you successfully pivot your in-person programming into an online format, through a combination of prepared videos, live events, self-guided copy, and more.
Curricular Design: Once in-person programming resumes, I will work with you to identify the right digital tools to achieve your learning outcomes.
We will look at content- or curricular-based digital media to match content with engagement.
We will also look at commercial digital media that can be adopted.
Finally, we will explore how learners can not just consume but produce digital media.